| | |
| --- | --- |
| Known as: | Gower Quest |
| Reward: | Earthborn Titan Armor, Holy Scarab, Dark Trinity Mace |
| Location: | VIP Island teleports. |
| Required level: | 250 |
| Required Achievment Points: | 0 |
| Premium: | Yes |
| Monsters: | Orshabaal, Demon, Juggernaut, Dark Torturer, Nightmare, Plaguesmith, Destroyer, Fire Devil, Ferumbras, Hand Of Cursed Fate, Behemoth, Apocalypse |
| Legend: | |
Spoiler
Requirements:
Level: 250+
VIP


Method: Go to VIP and walk north-west to the teleporters. Go up the stairs three times and you will find the teleporter
that leads to the Quest.


Note: You will need level 250 to pass the door and can only enter the Quest.
After entering the Teleporter, you will be greeted by a few demons. Simply kill them and follow the road by going down the hole to the north west, followed up by entering the teleporter downstairs.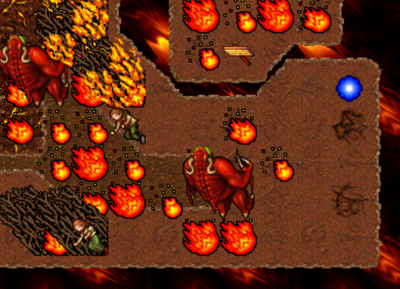 Now follow the road to the east again. On your way you will have to fight a few monsters, such as Ferumbras, Juggernauts and Demons.


After a bit, you will end up on a two-way here:
400px
Head to the east and follow the road all the way to the end, facing monsters such as Demons and Juggernauts, until you see yourself infront of a switch.


Use the switch and head back to the two-way, but now instead head to the north and head up the stairs


Now you will have to fight your way through this path, following the route, up until you end up here: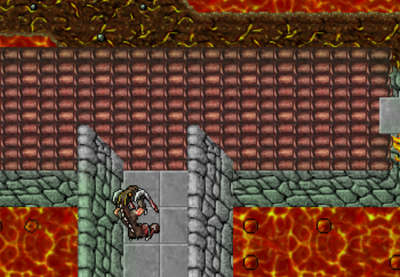 Heading to the west, you will see a sign. simply stand next to it and say exani hur "down.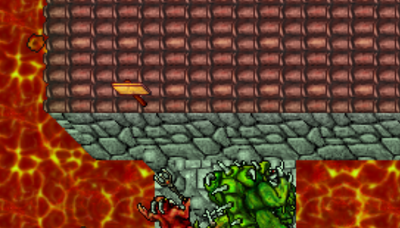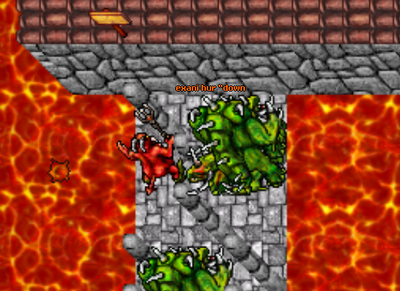 Follow the way, up until you get to a two-way again. Follow the route to the north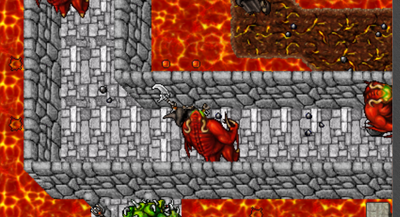 until you eventually reach this hole: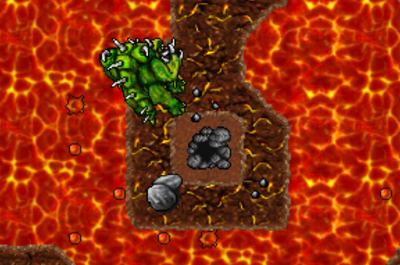 Down there you will find the final boss, Apocalypse.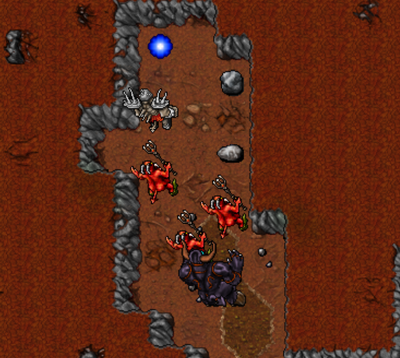 After entering the teleporter, you will see yourself infront of three teleporters. Take the one to the middle in order to proceed to the reward room.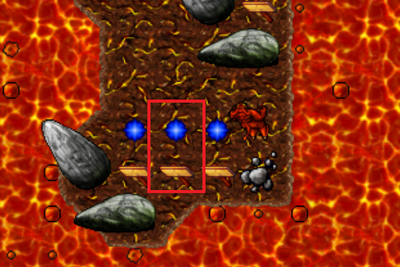 Note: If you take any other teleporter then the middle one, you will get teleported to the beginning of the quest!